I'm being framed
Walpole's incredible Petrichor Art Gallery has agreed to take three of my poems, frame them and exhibit them for sale as art works. The three are Tingle Tree, Tingle Tree; Down Deep Road and Why lovely, tree. All are set locally, with the tingle tree particularly being an iconic feature of the local landscape.
The aim is to test the market to see if tourists would be interested in them as unusual souvenirs of this area, and also to see whether local people would be interested in buying them. If they are, I have three more poems ready for framing. Petrichor gallery owners Liz and David Edmonds believe there will be a market for them and are very enthusiastic about the project. Meanwhile I am still putting together a collection of my poetry which I hope to publish as an anthology later this year.
The Man Who Didn't Like People out soon
My novel "The Man Who Didn't Like People" is being typeset and put together for publishing.
It should be on Amazon and other Internet book sites in a few weeks and hard copies will be available direct from me or through bookshops via the Ingram Spark catalogue.
If you'd like to see an advance sample, go to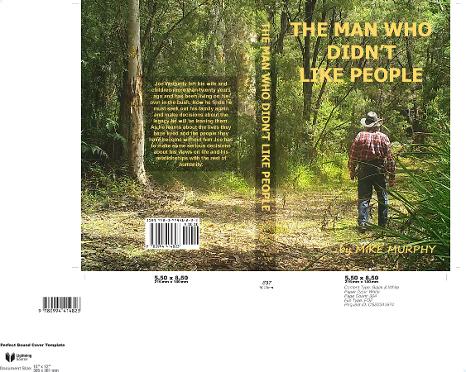 How my books are published
The text of my novels is set up with In Design software and the covers produced in Photoshop.
Ingram Spark, a subsidiary of Lighting Source prints and publishes my work in hard copy and digitally throughout the world.
As an E-book or
Paperback
All bookshops and libraries can order through the Ingram Spark catalogue.
For a full list of distributors throughout the world who handle my books :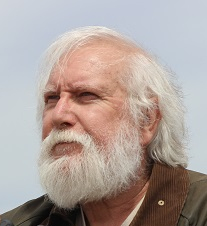 Mike Murphy lives in Walpole, Western Australia where he spends most of his time writing and living a good life.
Not read A New Era For Manny Youngman yet?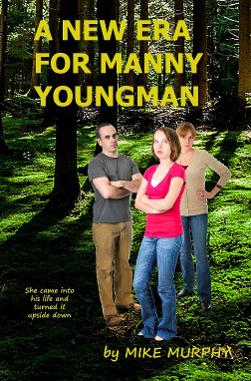 The story
Any man would struggle to bond with a 15-year-old daughter he didn't know he had but when he has controversial views on the role of men in modern society and she has a militant feminist mother, it's a recipe for mayhem. Architect Manny Youngman has written books and regularly gives talks on his subject but that is not the best preparation when he meets Jenny, the daughter his ex-girlfriend Katy Frank chose to have without telling him. Now Katy is going to prison for throwing a bomb into a men-only club and Jenny needs somewhere to stay.
If you'd like a taste, try these samples: