Best sellers and
being busy
My novels A New Era For Manny Youngman and The Man Who Didn't Like People were amongthe best sellers at the Friends of Rockingham Arts Community exhibition last week.
Not sure what produced this burst of interest but I'm not complaining.
Meanwhile I am back to writing, working on short stories for the Rockingham Writers Centre 2021 anthology, putting together an anthology of about 30 of the stories I have written over the past 50 years, and starting a new series of stories based on the theme "Inheritance".

Getting the old stories together is a bit of a challenge as I don't have digital copies and they were written on a variety of typewriters over the years. Fortunately, identifying the typewriters from their typefaces is helping to date some of the stories, and where I sent stories out to potential publishers I often had a cover sheet with my address at the time.
I have also taking over as convenor of the Rockingham Writers Centre short story group which includes writers like Rosanne Dingley, Jean Frost, Karlene Jolliffe, Alan Pedersen, Sandra Smiles and Sharon Wong.
We've started the year with some interesting discussions on topics like the influence of the Covid pandamic on current writing and the variety of markets for short stories on-line.
Being part of a group like this helps to motivate me in my writing.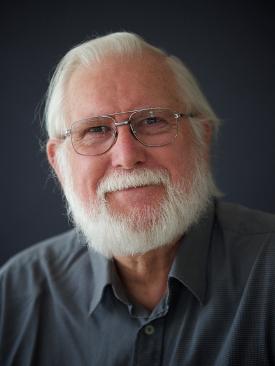 My first short stories were published in publications like "Man" and "Man Junior" in the 1960s.

A career as a journalist and contract writer left me limited time for fiction but I produced several more short stories over the years, some of which won prizes.
I also worked on novels and eventually got two published.
I now live in Rockingham,
Western Australia, when I am not travelling around the State ticking off items on my bucket list.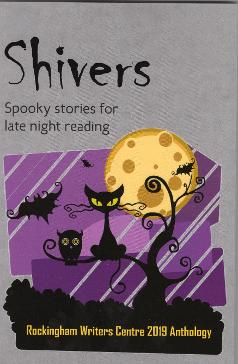 The Rockingham Writers Centre's
2019 anthology in which one
of my short stories,
The Haunting of Bill Blowhard,
was published.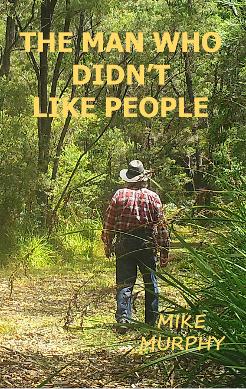 The Man Who Didn't
Like People
One reviewer said: "Wow. I don't know what I was expecting but it was not the gripping emotional ride I got."
A story of a man's search and discovery
In The Man Who Didn't Like People the protagonist has retreated from his family and society, living a hermit-like existence in the bush.
Then he learns he is terminally ill and returns to the city to seek out his wife and children and decide who, if any of them, deserves to inherit the large fortune he will be leaving behind.
What happens when he finds them and how that effects the decisions he eventually makes is the substance of an intriguing story which has moments of humour and sadness and leads to an ending which is expected in some ways but not in others.
Where to obtain your copy of The Man Who Didn't Like People:
Hard copies can be bought on-line from:
and other retailers.
The E-book version is on
Like a taste? - click below
For a full list of distributors throughout the world who can supply my books
Not read A New Era For Manny Youngman yet?
In A New Era For Manny Youngman I introduced a hero who believes feminism has unbalanced male/female
relationships and that something else is needed if men and women are to be truly equal.
I then confronted him with a 15-year -old daughter he didn't know he had and the novel plays out his problems in bonding with her and putting into practice what he has been preaching.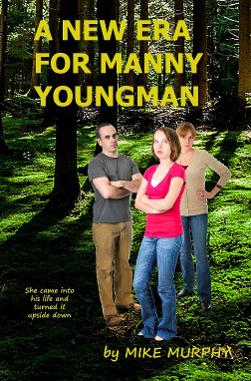 If you'd like a taste, try this sample:
Where to obtain your copy of A New Era For Manny Youngman:
In the UK and Europe
A New Era For Manny Youngman is available as an E-book from
A New Era For Manny Youngman is available as an E-book from