Close to publication
The final draft of my short story anthology has gone off to Ingram Spark for printing and Internet publishing and we are re-issuing A New Era For Manny Youngman with a new cover.
As usual, my daughter Bec has done all the production and design work.
Copies of both should be available in a few weeks and by then I hope to have my poetry anthology well under way, plus several chapters of my new novel written.
The story is about a man who has been widowed and is searching for a new relationship. He tries on-line dating, re-visiting old friends, joining new organisations and other ways to find someone, but he finds in the process he is changing and so is his idea of the sort of future he wants.
I'm drawing on a lot of my own recent experience without making it autobiographical. My hero travels, for example, as do I, but the incidents I describe on his travels are completely fictional, as they have to be to drive the story along and give it structure.
What I have done is select characteristics such as hairstyle, clothing and speech from people I have travelled with. If any of myfellow travellers recognise something of themselves, please remember it is fiction and not meant to be real.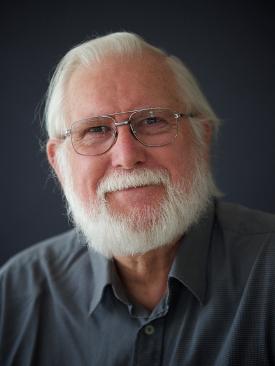 My first short stories were published in publications like "Man" and "Man Junior" in the 1960s.

A career as a journalist and contract writer left me limited time for fiction but I produced several more short stories over the years, some of which won prizes.
I also worked on novels and eventually got two published.
I now live in Rockingham,
Western Australia, when I am not travelling around the State ticking off items on my bucket list.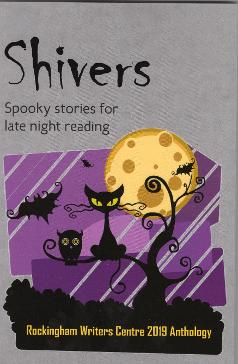 The Rockingham Writers Centre's
2019 anthology in which one
of my short stories,
The Haunting of Bill Blowhard,
was published.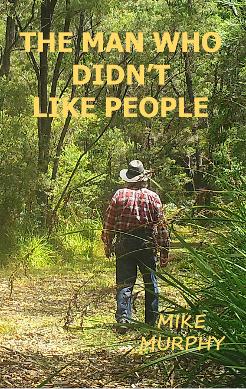 The Man Who Didn't
Like People
One reviewer said: "Wow. I don't know what I was expecting but it was not the gripping emotional ride I got."
A story of a man's search and discovery
In The Man Who Didn't Like People the protagonist has retreated from his family and society, living a hermit-like existence in the bush.
Then he learns he is terminally ill and returns to the city to seek out his wife and children and decide who, if any of them, deserves to inherit the large fortune he will be leaving behind.
What happens when he finds them and how that effects the decisions he eventually makes is the substance of an intriguing story which has moments of humour and sadness and leads to an ending which is expected in some ways but not in others.
Where to obtain your copy of The Man Who Didn't Like People:
Hard copies can be bought on-line from:
and other retailers.
The E-book version is on
Like a taste? - click below
For a full list of distributors throughout the world who can supply my books
Not read A New Era For Manny Youngman yet?
In A New Era For Manny Youngman I introduced a hero who believes feminism has unbalanced male/female
relationships and that something else is needed if men and women are to be truly equal.
I then confronted him with a 15-year -old daughter he didn't know he had and the novel plays out his problems in bonding with her and putting into practice what he has been preaching.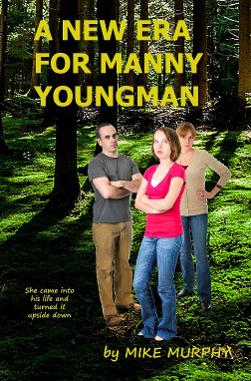 If you'd like a taste, try this sample:
Where to obtain your copy of A New Era For Manny Youngman:
In the UK and Europe
A New Era For Manny Youngman is available as an E-book from
A New Era For Manny Youngman is available as an E-book from